Ruth McOmber Pratt
Ruth was born in Pocatello, Idaho, being the youngest of five children. She graduated from Pocatello High School and from Idaho State University, with a degree in elementary education and a minor in music.

Ruth has always had a love for music, and has had vocal training as a soprano since high school, where she was a sololist in the Messiah. She later sang with the touring group with at Idaho State University, and is still often a soloist in Church programs. She graduated from the L.D.S. Institute of Religion at I.S.U. with honors, being president of the Lambda Delta Sigma sorority. She has always had a love for art and has done painting in a variety of media.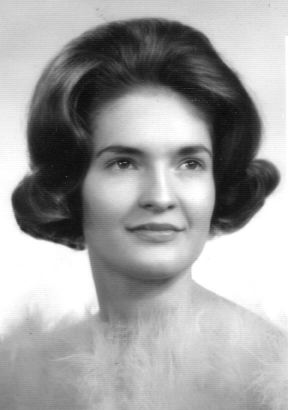 College Days

She completed an L.D.S. mission in the North British Mission and then taught fourth grade in Salt Lake City. There she met John Pratt when she was the guest soloist at his church service. They were married within a year in the L.D.S. Idaho Falls Temple, where her father performed the ceremony. Their first home was in Tucson, Arizona, where he began graduate studies in astronomy. She worked at the Kitt Peak National Observatory as a secretary, across the street from her husband's office at Stewart Observatory in downtown Tucson. When their first son was born, she quit work and became a full time homemaker. She loves to cook and sew and became proficient at all domestic responsibilities.

Ruth loves to serve. She has been a 4-H teacher for over twenty years, taught a home pre-school, and has always been an active member of the L.D.S. church, having served in many callings. She has also written several wonderful family histories. She and her husband have had about twenty foreign exchange students over the years. Ruth's latest project is to edit the book her husband is writing, so that non-technical types can read it. If you ever read it and enjoy it, you can thank Ruth as much as John. But all things considered, she and her husband have both always considered their family to be their greatest achievement.