Venus Resurrection Easter Program
Sun 15 Apr 2001, 1 Resurrection (Venus), 1 Reed (Sacred Round)
An Easter Venus Resurrection program to celebrate the rising of Venus on the day 1 Resurrection (Venus) and 1 Reed (Sacred Round) was held at Thanksgiving Point, Lehi, Utah. At the time of this event, it was known only that 1 Reed was the birth date of Jesus Christ, but later it was discovered that that is also the day which represents resurrection on the Sacred Round. Those two dates only both fall on Easter Sunday once in the 7,000 years since Adam, so it truly seemed to be an event worth celebrating. The weather was totally clear and Venus was observed to rise exactly at 5:52 a.m. (as printed on the program) through the notch atop Mt. Timpanogos. It was breathtaking to see it burst brightly into view right on the end of our countdown.
Another purpose of the event was to both announce the importance in our day of the Native American Sacred Round and also the discovery of the Venus Calendar which is so important to Native Americans. It felt like it was a kick-off event for the Native American Millennium.
Each attendee (see list below) receive an autographed souvenir program (see below), numbered with their birth date on the Sacred Round. It was an event to remember. Special thanks go to Alan and Karen Ashton who not only graciously allowed us to use their facilities, but also had the waterfalls turned on to complete the natural beauty of the location. Special thanks also go to D. W. Marsh and Merle C. Marsh III for composing a special hymn just for this occasion: "The Bright and Morning Star" (see below).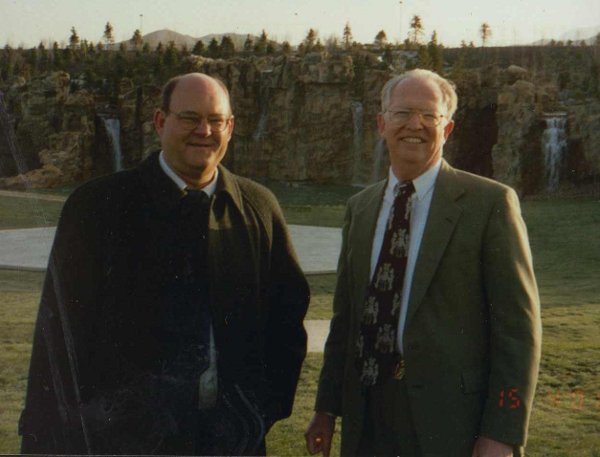 Ronald P. Millett and John P. Pratt at 2001 Easter Venus Resurrection Sunrise Service at Thanksgiving Point, Lehi, Utah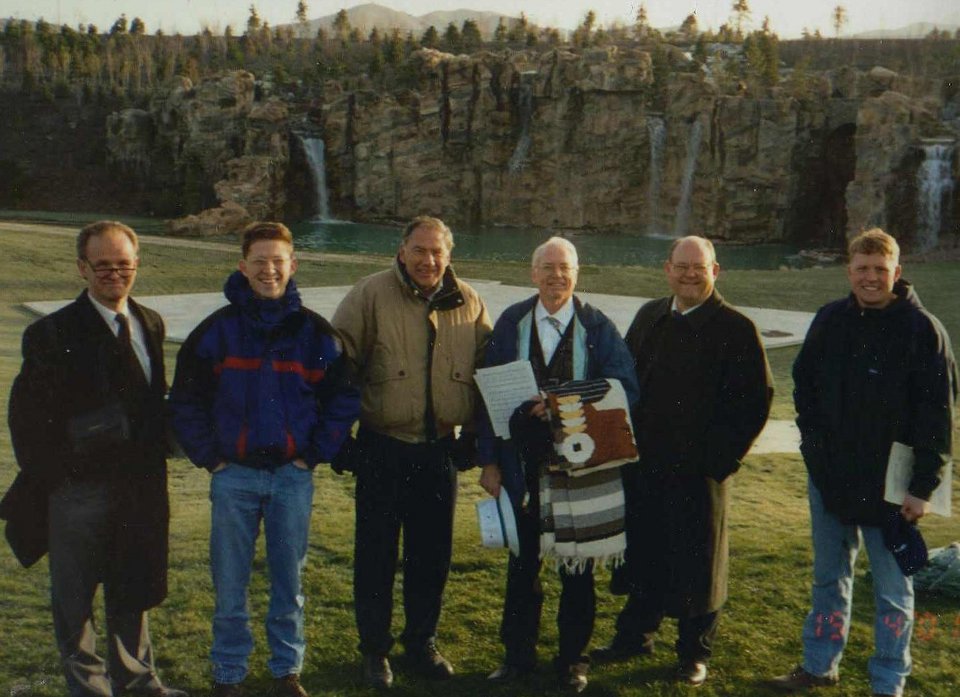 L-R: D. W. Marsh, David Pratt, ?, Merle Cunnington (came from Calif.), Ron Millett, Rusty Johnson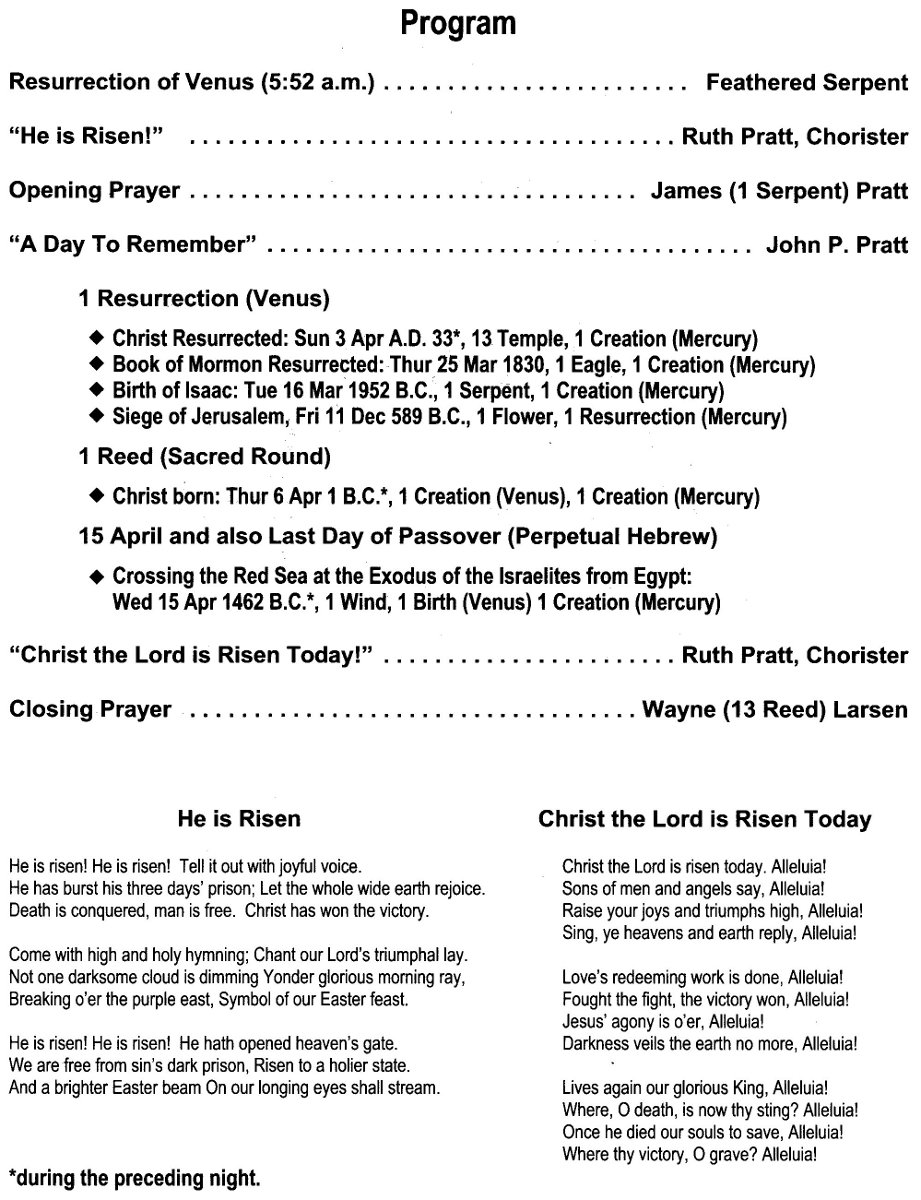 James Pratt could not attend, so the Opening Prayer was given by his son Michael (1 Reed) Pratt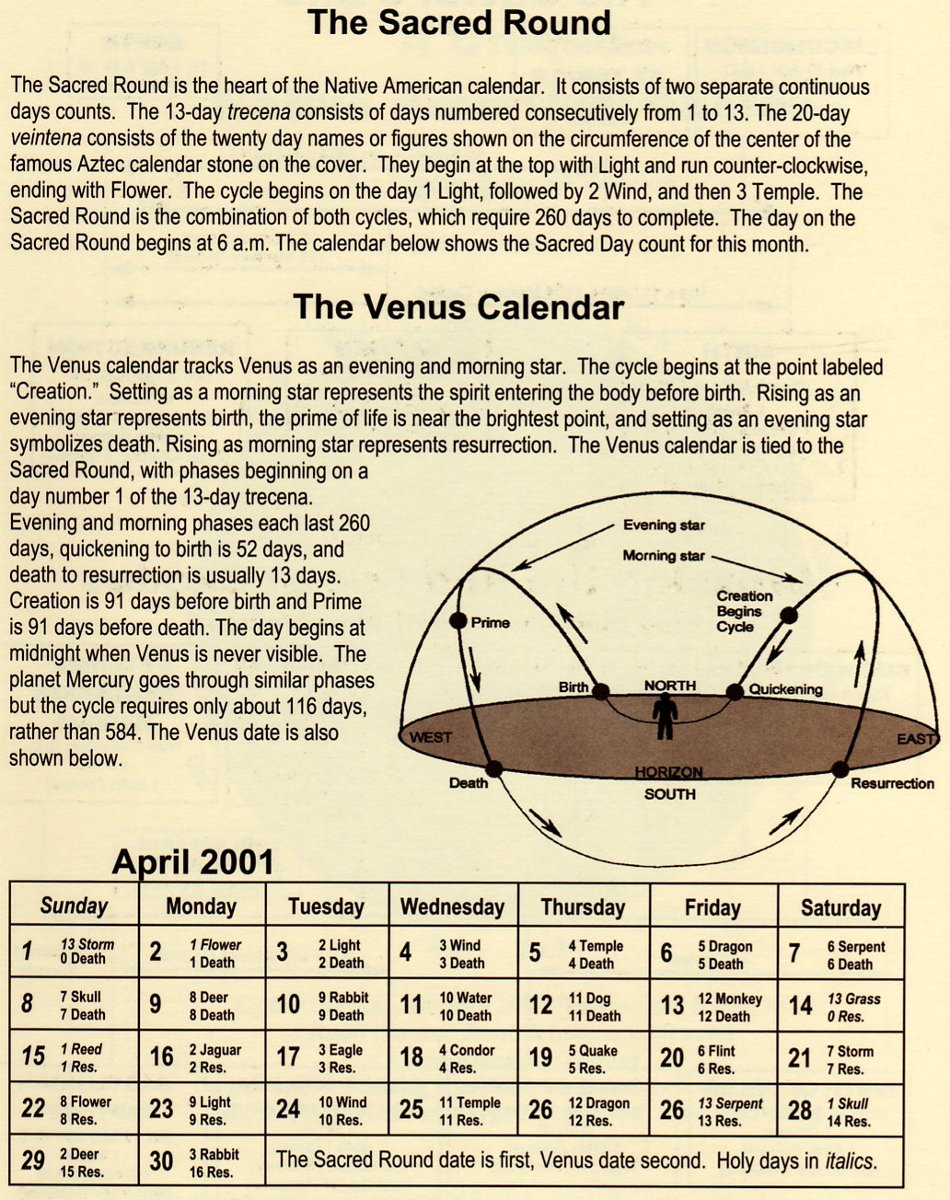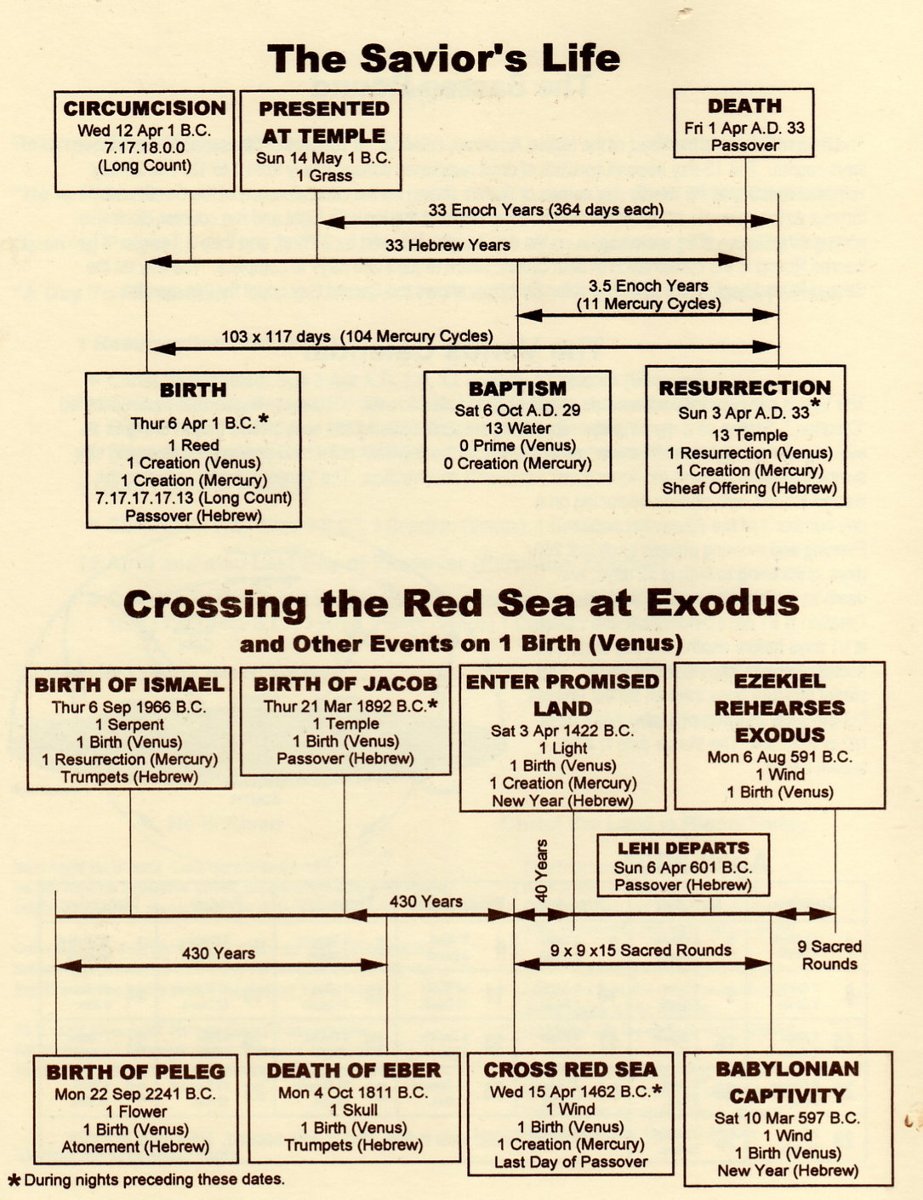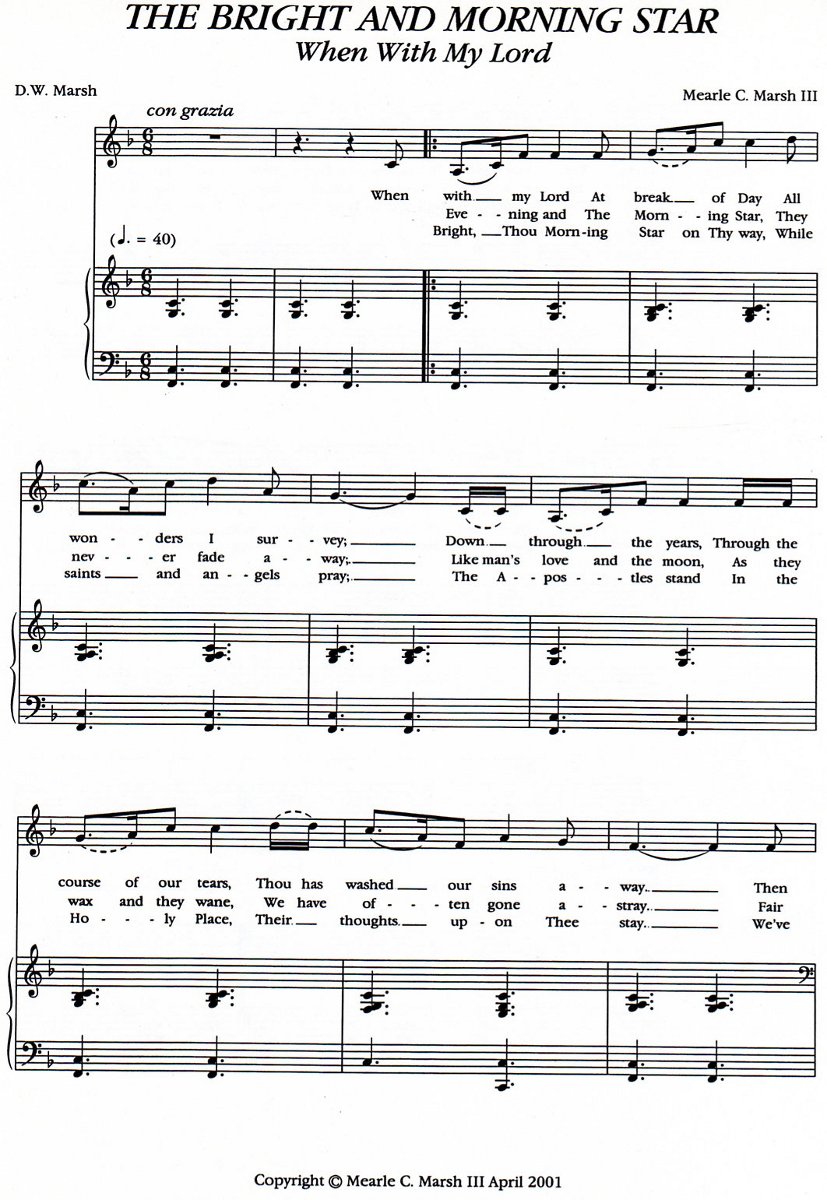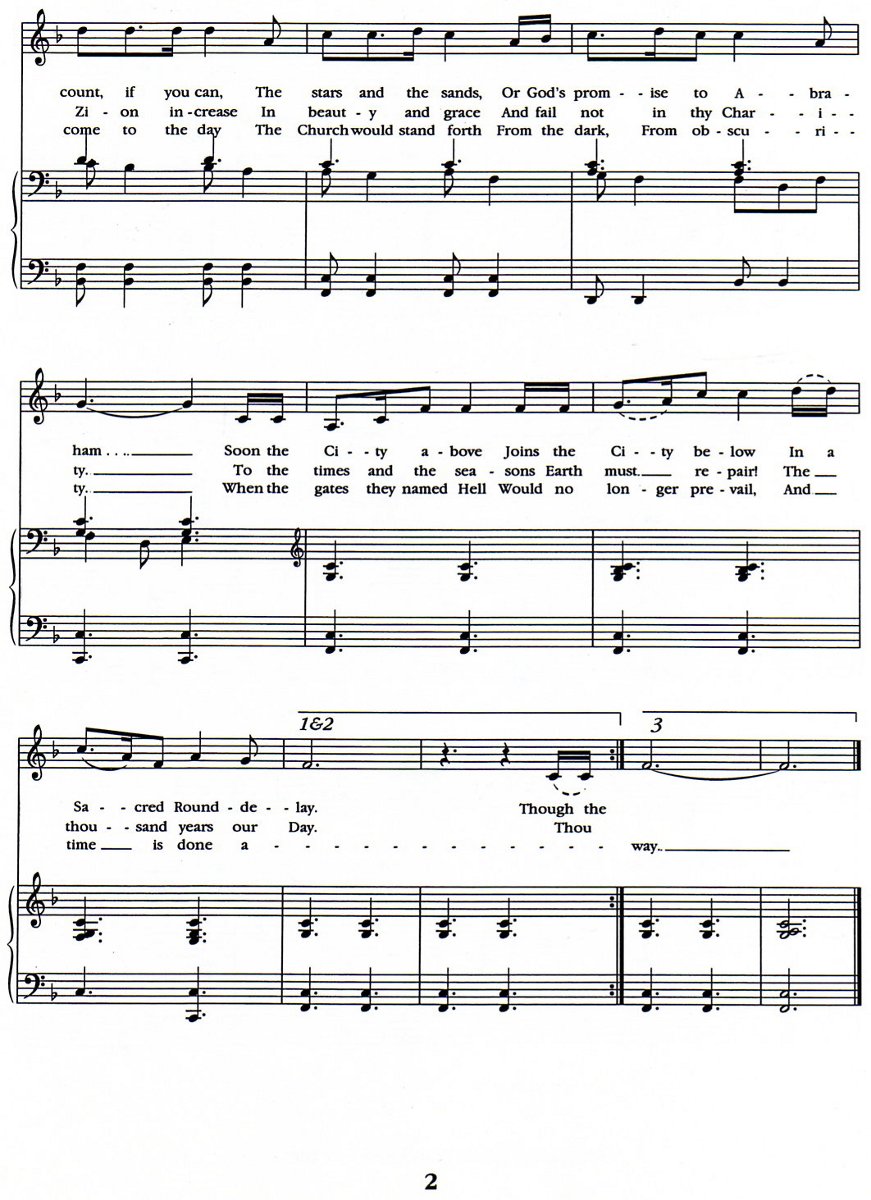 | | | |
| --- | --- | --- |
| Ahlstrom, Stephanie | Hamblin, David | Parker, Janean |
| Allen, Joseph | Hansen, Harold | Parker, Mary |
| Allen, Rhoda | Hansen, John | Parker, Steven |
| Ashton, Alan | Hansen, Margaret | Peterson, Angela |
| Ashton, Karen | Harding, Lance | Peterson, Robert A. |
| Barrett, Jesse | Henager, Rick | Pratt, David |
| Bartlett, Eric | Hennessey, Sean | Pratt, John P. |
| Blodgett, Terry | Hepworth, Julie Kay | Pratt, Joseph B. |
| Briggs, Adela | Holsinger, Mindy | Pratt, Kathryn W. |
| Briggs, Dennis B. | Hopkins, Bill | Pratt, Michael |
| Briggs, John | Hunter, Calvin | Pratt, Ruth |
| Buckner, Kent | Jenson, Eric | Pratt, Sheralyn |
| Burrows, Jonathan | Jenson, Janean | Pratt, Steven |
| Burrows, Malia | Jim (Security Guard) | Redd, Bruce |
| Burrows, Marc | Johnson, Rusty | Redd, Karen |
| Burrows, Naomi | Johnson, Steven | Reid, Frank |
| Burrows, Nathaniel | Johnston, Mrs. Richard | Reid, Julie |
| Carpenter, K. | Kunzler, Wesley | Robinson, Bill |
| Christensen, Julie | Larsen, Wayne A. | Ryan, Ralph |
| Clemons, Peter | Layton, R. Tim | Shepherd, Leslie |
| Coons, Sharon | Lee, Ron | Sierra |
| Crosby, Roy | Manchak, John B. | Shumway, Jesse |
| Cunnington, Merle | Marsh, D. W. | Shurtz, Kelly |
| Curtin, Roy | Merrill, Cameron | Southworth, Kerry |
| Eckstrom, Buck | Merrill, Thomas | Stauffer, Cymony |
| Erickson, Herbert | McOmber, David I. | Stewart, David |
| Fenn, Carmen | Middleton, Chuck | Sumsion, Linda |
| Fenn, James, Sr. | Millett, Ron | Tietjen, Bruce |
| Fenn, Jared | Morgan, Jim | Tietjen, Crystal |
| Fenn, Laura | Muirhead, Kathy | Watkins, Kisi |
| Fenn, Pattee | Munsey, Michelle | Whipple, Weldon |
| Gileadi, Avraham | Nagy, Janet | Wilbur, Mr. |
| Gollaher Mark | Nelson, Susan | Wilbur, Sharon |
| Goodman, Carl | Nielsen, Doug | Wilcox, Elizabeth |
| Gregory, Jason | Norman, Cheryl | Wilcox, Harold |
| Griffith, Dave | Norman, Garth | Williams, Doris |
| Groesbeck, Alan | Olsen, Celeste | Young, Deanna |
| Gunderson, Phyllis | Parker, Craig | |